Country: Greece
Industry Sector: Financial
Product(s): 3 x P1100E1
Application: Standby power
Dealer, Petros Petropoulos AEBE, support Athens Stock Exchange building with three automatically synchronised generating sets
Petros Petropoulos completed an installation of generating sets at the new Stock Exchange in Athens, Greece
In 2007, Petros Petropoulos was awarded a contract to supply, commission and install three P1100E1 generating sets to the new Athens Stock Exchange building. This replaced the existing building where the Stock Exchange had been established in 1932.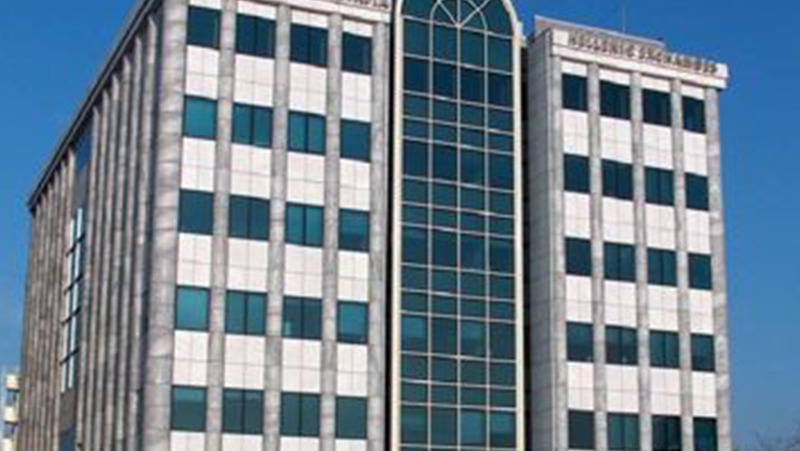 The new Stock Exchange is supported by the three automatically synchronised generating sets, which provide standby power for the entire building, including essential services such as IT systems and lighting. The generating sets were installed in the basement of the building and interconnecting pipe work was used to connect the generating sets to remote radiators. Engineered by FG Wilson, in conjunction with Petros Petropoulos, the remote radiators were installed on the roof and were specifically designed for low noise emissions of 60 dBA within a five metre radius.
The opening ceremony was attended by personnel from the Greek Ministry of Economy and Finance. The Finance Minister gave the opening speech and other distinguished guests included the Mayor of Athens and the President of the Athens Stock Exchange.