With Power Comes Responsibility
And to manage those responsibilities you need a reliable supplementary power supply with efficient running costs and responsive support services. At FG Wilson, we have over fifty years experience in designing and installing power systems, including the world's largest multi-unit installation in Brazil.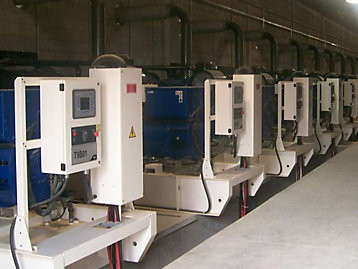 FG Wilson Powers One Of The World's Largest Multi-Unit Installations
One of the world's largest generating set installations became operational in July 2009, powered by over 500 FG Wilson units. Aruanã Energia, one of our Dealers in Brazil, installed and commissioned an impressive 576 x P675P5 generating sets over a nine month period to a site in the town of Igarassu, Pernambuco.
SELECT YOUR POWER
We are experienced in delivering fully customised supplementary power systems to the agreed specification, timeline and within budget.
Our robust, fully customised containers offer secure weatherproofing regardless of the environmental or site conditions.
With over fifty years of building relationships and working closely with clients, contractors and suppliers, we can deliver the power you need, when you need it.