FG Wilson Dealer Delivers Power Solution For South Ukranian Nuclear Power Plant
Given the potential for serious human or environmental harm, it goes without saying how vital it is that the emergency power solution delivered for any nuclear power facility is of the highest possible standard. Failure to provide power for cooling systems during a shut-down can cause major accidents, as has been proved in the past.
When the South Ukranian Energy Complex needed a stand-by power supply for the South Ukranian Power Plant, the second largest of its kind in the country, it turned to renowned FG Wilson dealer Madek. One of FG Wilson's worldwide network of 370 Dealers, Madek successfully completed the delivery of a standby 1100 kVA unit with 880kW capacity.
The P1000P1 diesel generator was fitted to an FG Wilson-manufactured 20-foot C1 type container which is fully weather-proof and sound attenuated. The containerized unit was then installed to the locally manufactured trailer, meaning that it could be transported quickly and efficiently to the connecting point in the case of an emergency.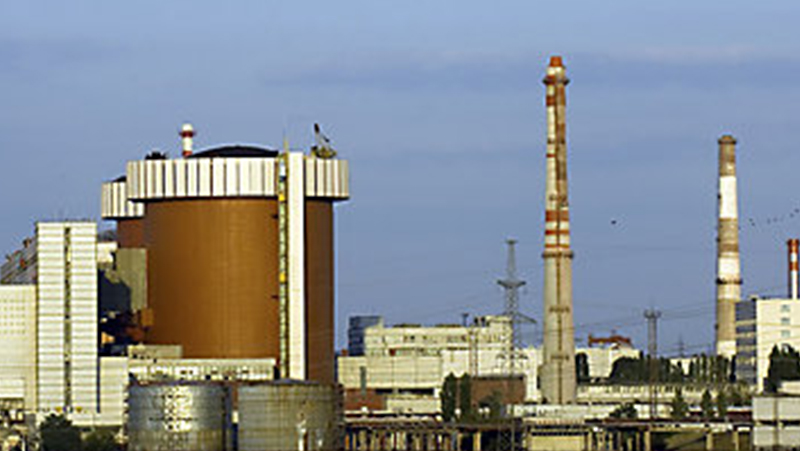 Commenting on the project, Dmitry Gladkyi, Commercial Director of Madek, said:
"We are very proud of the extremely successful project we have delivered for the Ukranian government, especially given the nature of the facility and the challenging environment we had to work in. Madek has a proven pedigree throughout the Ukraine and beyond so were the natural choice to manage and deliver this contract, with our team of experts utilizing all of their vast experience to ensure the back-up power solution was delivered on time and to specification.
"Our work has significantly enhanced the reliability of the South Ukranian Power Plant security system, with the generator set additionally equipped with special ventilation and internal exhaust systems. The customer also required that the diesel generator set should comply with seismic resistance up to six points, which we were able to deliver."
Commenting on FG Wilson's experience in providing power solutions for critical facilities such as nuclear power plants, David McClenaghan of FG Wilson said:
"When it comes to providing back-up power for facilities such as nuclear power plants, time is precious. You can't afford to take any risks. At FG Wilson we are experienced in the nuclear power sector, with the expertise to design, engineer and install a tailor-made power system that meets your specification, timescales and budget. "Our comprehensive range of robust diesel generator sets provides powerful solutions, designed specifically to interface with your systems, control mechanisms, redundancy requirements and often challenging surroundings. Through our guarantee of a fast, efficient installation and ongoing rapid emergency support, your power is safe with FG Wilson." Based in Bucha town near Kiev, the capital of Ukraine, Madek offers whole lifecycle support for FG Wilson diesel and gas generator sets, from specification and installation to comprehensive after-sales service. Through a global network of 370 Dealers, FG Wilson successfully serves and supports customers all over the world. With the back-up of FG Wilson's power solutions team, Dealers can meet any power requirement, no matter how complex. For more information about Madek, please visit www.madek.ua/en